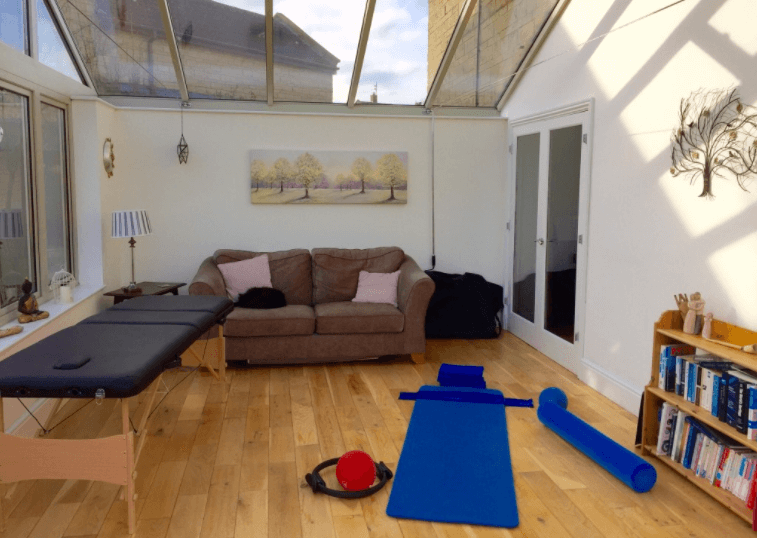 Why might you have a one to one session?
to gain a firm grounding in Pilates techniques before joining a full class

to refine an existing practice

one to one can be remedial

– helping you to learn techniques tailored to a specific condition or injury
How is One to One Pilates different from a general class?
Because we are all individuals, one to one Pilates is a great way to learn and refine the technique, but at your own pace.
At your first session your teacher will carry out a full assessment to determine your postural type and skill level, taking into any consideration any health/joint issues, before designing a personal exercise programme, tailored to your own individual needs.
Private Pilates usually takes place within a one to one hour long session.  This personal approach allows your teacher to make a full assessment of your current abilities and design a programme tailored to your needs. She will continue to work with you to build upon your strengths and give you ways to explore those areas you find challenging and help you to achieve your goals through a structured, step by step approach.  You may wish to utilise these skills to progress to a general Pilates class.
Is one to one Pilates suitable for me?
Jill is a highly experienced Body Control Pilates Teacher and Back4Good Specialist Practitioner trained to help people with low back pain. She has worked with clients suffering from a variety of conditions including: ankylosing spondylitis, scoliosis, nerve compression, herniated (slipped) disc, spinal fusion and multiple sclerosis. Remedial Pilates exercises can be adapted and performed sitting in a chair or with the use of supportive pillows, therapy bands and balls, for instance. Whilst remedial Pilates is gentle and restorative it is very important that you check your suitability with a medical professional, before embarking on any programme of exercise.
How fit do I need to be?
As mentioned previously, many clients require remedial Pilates so may lack strength and flexibility in certain areas and in some cases general fitness levels may be quite low.  However, because Pilates is a progressive programme we are able to build on these areas and improve at an achievable pace.  Conversely, other individuals who already have a high level of fitness may wish to add Pilates to their regular training schedule, as a means of improving flexibility and preventing over-use injuries.
One to One Pilates with Jill Rowland
Jill offers private individual and Back4Good sessions from her home studio in the village of Whitley, located between Corsham and Melksham.
Price & Booking
Cost is £50 per session.
To discuss the possibilities further please get in touch.