Jill Rowland
Jill has always had an interest in health and fitness, and was a keen athlete in her teenage years, competing at County level. She has nearly 26 years experience in the fitness industry and qualified as an RSA Exercise to Music Instructor in 1990 during the first wave of the aerobic group exercise phenomenon and was one of the first Instructors to qualify as a specialist YMCA Ante and Post Natal Exercise Teacher in 1991.
Following a lower spinal disc injury in 2000 she was advised by her Osteopath to try Pilates. Through regular practise the benefits became clear, restoring back strength, pelvic realignment and the chronic lower back and sciatic pain disappeared.
Inspired by the very impressive recuperative and restorative benefits of the technique Jill initially qualified as a Pilates teacher in January 2002, with Michael King at the London based Pilates Institute. She then went on to complete her Intermediate and Advanced Level 3 training with Future Fit in 2008 and is on the Register of Exercise Professionals.
Jill is a founder member of The Wiltshire Pilates Company, (now known as Wiltshire Pilates), which was initially born from a collaboration offering Workshops and Pilates Retreats, later evolving to meet the growing demand for new classes, with Sue, Hilary and Lauren coming on board.
In November 2015 Jill qualified in Body Control Pilates, a clinically based style more closely related to the original method. The training is very rigorous and much greater emphasis is placed on teacher observation and hands on correction.  Body Control are currently the only Pilates training provider in the UK accredited to offer the higher Level 4 Pilates qualification and have an unrivalled ongoing education programme. They are considered by many in the industry to be one of the leading Pilates Educators in Europe.
Jill is a caring and knowledgeable teacher who has a special interest in the remedial application of pilates and has a wealth of experience in working 'one to one' with clients with postural issues and specific joint conditions. She is committed to continuing her personal development and is currently working towards completion of the higher Level 4 specialist teacher qualification. She successfully qualified as a Specialist Back4Good Practitioner in April, 2017 and is registered as a Back Care Professional with BackCare, the charity for healthy backs.
Jill has completed all aspects of Body Control matwork training from beginner through to intermediate and Advanced levels and is now eligible to apply for certification as a Matwork Master Teacher.  This involves successfully completing a 90 minute exam and assessment on all aspects of the full matwork programme. Jill is working towards achieving full Master Teacher status within the next 12 months.
Qualifications & Training
February 2002 – Initial training completed February 2002 with Michael King from The Pilates Institute, London
October 2003 – Posture and Pilates – The Pilates Institute, London
November 2003 – Back-care The Pilates Way – The Pilates Institute, London
June 2006 – Mat Pilates Fundamentals, Improver & Advanced with Future Fit Training,
August 2008 – Level 3 Advanced Pilates training: Completed August 2008 with Future Fit Training
August 2008 – Level 3 Pilates Industry Award  with Future Fit Training
August 2013 – PTTLs Level 4  (City and Guilds) Teaching Award, 2013
November 2015 – Body Control Pilates Level 3 Matwork
August 2016 – Body Control Intermediate Matwork
April 2017 – Body Control Back4Good Low Back Pain Specialist Qualification.
June 2017 – Body Control Advanced Matwork.
Workshops and training courses:
February 2011 – Postural Assessment and Correction with Intelligent Fitness
June 2012  – Anatomy Trains Myo-fascial Release with Mike Doxey
July 2012 – Eyes in your Spine, Structural Integrative Analysis with Mary Bond.
September 2014 – Fascia Wise, Affiliated with Anatomy Trains, Karin Locher
December 2014 – Pilates Matwork Experienced through the Neuro-fascial Body with Karin Locher.
March 3rd/4th/5th, 2017 – Body Control Back4Good Low Back Pain Specialist training course.
September 2017 – 'Teach to Inspire' – 2 day workshop with leading Pilates Educators – Lesley Logan Crowell and Julie Driver
March 17th/18th 2018 – Body Control Level 4 Movement Course March 24th/25th 2018 – 'Teach to Inspire II' Workshop – with Lesley Logan and Julie Driver
April 22nd 2018 – HIP (High Intensity Power Pilates) Workshop
February 2019 – Pilates for Bone Health
Contact Jill 07974 788591
Email jill@wiltshirepilates.com
---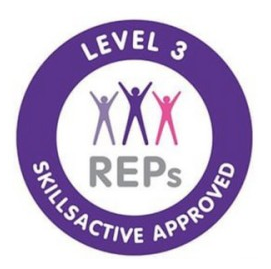 "I have been attending Pilates with Jill for over 10 years. Following a severe bout of ankylosing spondylitis (AS), I had many issues with pain and restricted movement. I was introduced to Jill for one to one sessions and found huge benefit in following her gentle exercise routine. Jill's kindness, expertise and encouragement allowed my confidence and ability to grow so that I am now able to attend her general classes and benefit from a huge range of exercise. Pilates has improved my strength and flexibility, and continues to be a key part of my health regime. My consultant and care team whole heartedly support regular Pilates exercises, and as a result I have taken part in a medical research project on the benefits of Pilates to those with AS. Thank you, Jill, for all your care & support." KB.
"I have been going to Jill's Pilates classes for at least 6 years and feel very fortunate to have her as our tutor, as not only does her experience and enthusiasm keep us motivated, but Jill also likes to keep up with all the latest techniques and we benefit when she includes the new routines into our classes. She is an inspiration to us and we all think very highly of her." GT.